Last week Forbes named J.K. Rowling Europe's highest-paid celebrity. This week we got a little glimpse of just what it took for her to get there.
The Harry Potter creation story has become almost as fabled as the books themselves.
Before she was earning $95 million a year (yes, you read that right), Rowling was a struggling single-mother trying to get her book about a little magic orphan published.
To commemorate the 20th anniversary of Harry Potter and the Philosopher's Stone, The British Library has unfolded a new exhibit, Harry Potter: A History of Magic.
One included artifact is the synopsis Rowling sent to publishing houses, which accompanied the first several chapters of Harry Potter.
The book was turned down by 12 publishers, before it landed in the hands of the good people at Bloomsbury.
The exhibit also includes the first drafts of HP chapters written on unlined paper, in ball-point pen (old school, I dig it).
The synopsis name-drops many of the central characters in HP, though it fails to mention my man, Dumbledore.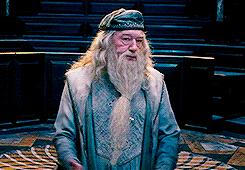 Read the synopsis here:
Rowling also tweeted pictures of two rejection letters sent to her by uninterested publishers. They are addressed to Robert Galbraith, the pen name she has used intermittently throughout her storied career.
By popular request, 2 of @RGalbrath's rejection letters! (For inspiration, not revenge, so I've removed signatures.) pic.twitter.com/vVoc0x6r8W

— J.K. Rowling (@jk_rowling) March 25, 2016
Thank you Bloomsbury for taking a chance on an unknown author. Without you I may never have spent Friday nights in high school writing fan fiction!