Since announcing that she and husband Chris Pratt were separating after eight years of marriage, Anna Faris is addressing the heartbreaking split for the first time… sort of.
In a new episode of her podcast Anna Faris Is Unqualified — which featured a pre-tapped interview with My Favorite Murder hosts Karen Kilgariff and Georgia Hardstark — the actress dished: "Hey, dear listeners, I just want to thank you all so much for all the love I've been receiving, and I truly love you."
Okay, okay, so Faris isn't exactly "addressing" the details of her separation (mainly, WHY?! *tear*), and is instead thanking fans for their support. However, they are her first public comments since the split.
Chris Pratt made his first public appearance (sans wedding ring, we should add) during Sunday night's Teen Choice Awards. While accepting the award for his performance in Guardians of the Galaxy, he made no mention of Faris or their separation.
The couple announced that they were parting ways earlier this month by each posting messages to their social media: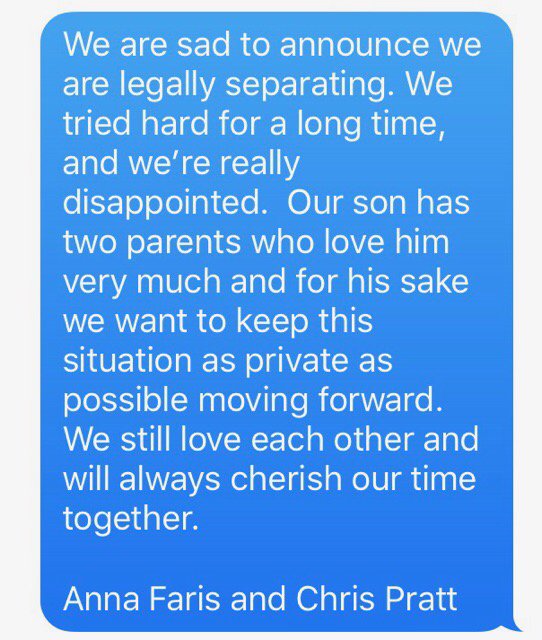 Sigh, so sad.