The 'Stranger Things' actress has reportedly been spending a lot of time with the 'Chapstick' hitmaker, and according to US Weekly, the pair have been on holiday together and celebrated New Year's Eve with her family at Walt Disney World in Florida.
Fans first started speculating the 13-year-old actress was dating Jacob, 15, in October, when she posted a photo with the singer-songwriter on her Instagram story and they have since exchanged comments on social media.
Fans noticed that the actress liked one of Jacob's tweets which read "just another day w you on my mind" on January 8, and four days later Millie posted a picture on her Instagram account of herself cuddling a teddy bear.
She wrote "Thanks for the bear" with a red heart emoji and he replied "[Of] course" with a matching emoji.
Jacob was previously romantically linked to 'Stuck in the Middle' star Jenna Ortega – who also starred as his love interest in his video for 'Chapstick' – but the singer explained that they are just close friends.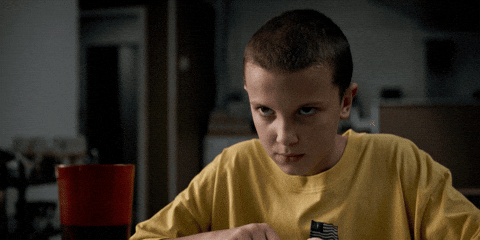 Meanwhile, Millie is currently filming the third season of 'Stranger Things' and recently revealed sporting the buzz cut for her role in the hit Netflix show was the "most empowering" thing she'd ever done.
Alongside a video of the moment she had her hair shaved off, Millie wrote on Twitter: "The day I shaved my head was the most empowering moment of my whole life.
"The last strand of hair cut off was the moment my whole face was on show and I couldn't hide behind my hair like I used to.
"As I looked in the mirror I realised I had one job to do. Inspire … Shaving your head is so empowering. You don't need hair to be beautiful. You are beautiful with or without. I learnt that too x"